Data Assimilation is a method to estimate unknown true state by merging noisy and sporadic observations into the computational model of the system. My main interest is development of methodology, including Lagrangian data assimilation, observing system design, non-Gaussian filtering, nonlinear filtering. I am also interested in applications to atmosphere and oceans. The figure below shows the Observation System Simulation Experiments (OSSEs) using the Community Global OSSE Package (CGOP) in collaboration with the NOAA NESDIS/STAR team.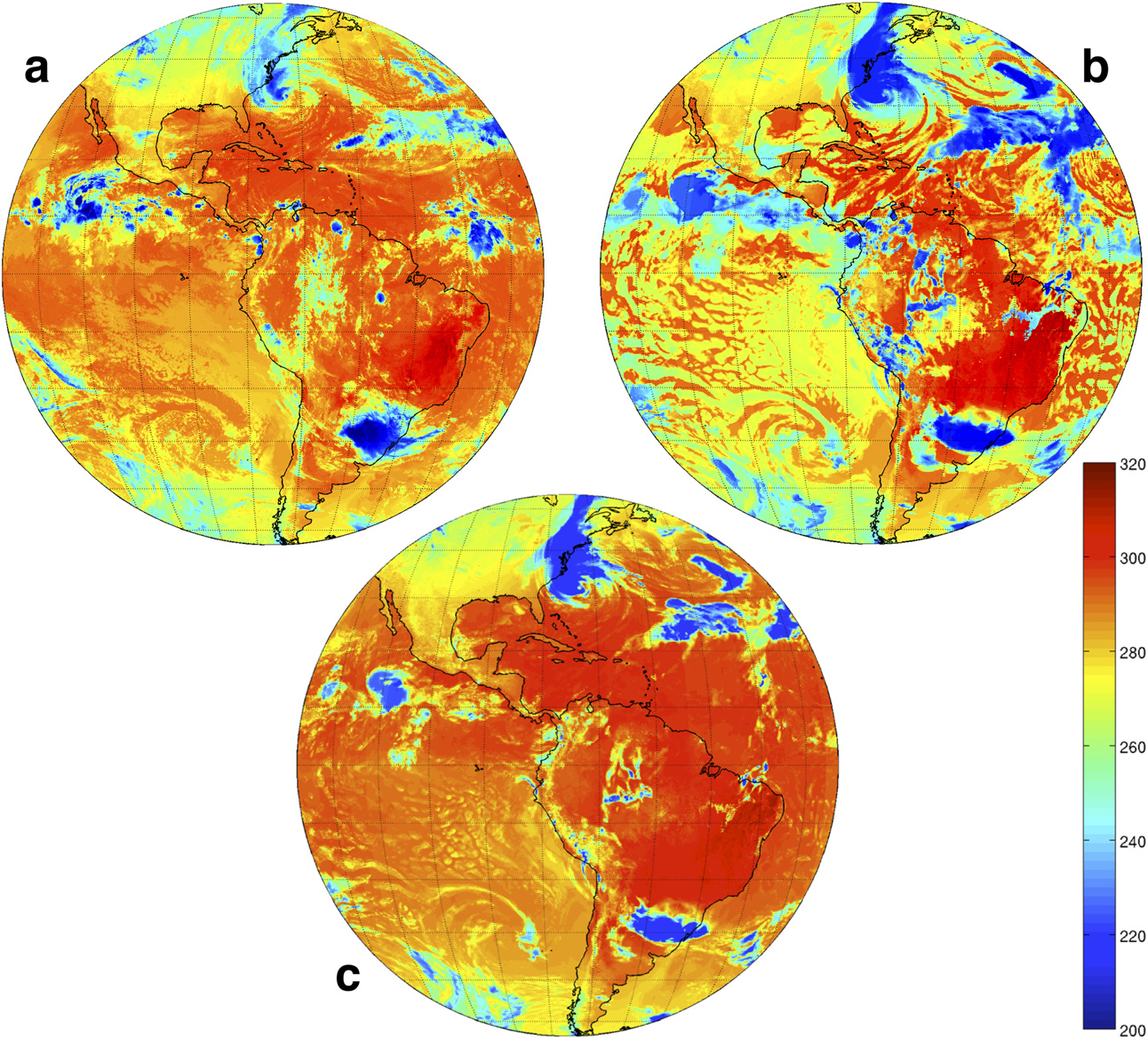 Observed and simulated brightness temperature (Tb n K) and Cloud Optical depth (COT) of the 10.7-mm window channel: a,b) Observed Tb and COT of GOES-12 10.7mm window chanel at 2045 UTC 16 May 2005; c) simulated Tb.
Active projects include:
Impact assessment of new satellite sensors using Observing System Simulation Experiments (OSSEs) with NOAA/NESDIS STAR team
Application of aritifical intelligence towards data fusion with NOAA/NESDIS STAR team and bid data assimilation wth NOAA/NWS EMC team
Tropical cyclone initilaization in collaboration with NOAA/NWS EMC team
Space Weather Predictability with University of Colorado Boulder and NOAA/NWS SWPC team
In addition,
The Weather-Chaos Group
at University of Maryland conducts cutting-edge research on data assimilation.